what we do
Client testimonials
"Today's the day we pick up the Key's to our first home :)
Just wanted to flick you a email to say a massive Thank you for helping us achieve one of our biggest dreams! This Journey will be one we will never forget!
Your help and guidance has been appreciated so much, You have made this home buying experience a breeze from start to finish! (even when it did begin to get a little bumpy).
You truly are amazing! Josh and i cannot thank you enough for everything you have done for us!
Thanks
Josh and Angela
"I would like to say a big Thanks to you guys to help me going through the first home buying process so smoothly. You guys made things look lot easier and would love to work with you guys in future as any other opportunity comes up. Many Thanks"
Jagwant
"I just wanted to thank you again for all your help during our buying and selling process. We are now in our new home, and I don't think we could have got here, as stress free and easily if it weren't for your help! I will definitely be recommending you to our friends and family.
Thanks again"
Amy
"I've only ever bought one house but I've had two great customer experiences over 6 years with Jason at Beyond Mortgages. He's friendly, knows his stuff, and actually listens! If your house has gone up in value like mine did and you're wondering if there's a better deal out there, or trying to do your numbers to get on the property ladder, talk to Jason"
Ryan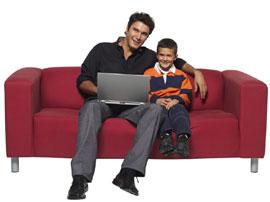 "Just wanted to say thanks for all your help getting my mortgage. Everything happened smoothly on Friday with drawdown of my loan and I am happy with both my purchase and the service I received."
Many thanks again and kind regards"
Lynley
"I am living in my new house and loving it! Just wanted to say thank you again for a job well done. I really appreciated your professionalism and THE AWESOME DEAL YOU STRUCK FOR ME! Thank you so much!"
"I have given your name to a number of my friends and encouraged visiting you, as they thought they could not get into the property market.
Pia
"Jason, I just wanted to say thank you for all the time and effort you have put in over the past few weeks to secure my boys and I our own home. I am truly grateful. No more annoying or panicked emails and phone calls, well not from me anyway."
Karen, Reef and Ejay
"Tom and I wish to express our sincere thanks and gratefulness to you for arranging our finance at such short notice and giving us priority. Tom's words were " if it wasn't for Jason we'd be dead in the water" !!"
Sharyn
"Just wanted to say a big huge ginormous thank you for all your help in getting us into our new place! We moved in on Saturday and are very, very, very happy! Thank you so much for everything"
Quentin and Rebecca
"I would honestly never use any other mortgage broker after our experience using yourself. Your success in our situation aside, it's the way you conduct business, while remaining personable you just get on gather the background info, get all the information together and keep us informed on progress. One key frustration usually experienced (not with yourself of course) is constantly coming back for more information, which should and could have been asked for at the beginning. Rest assured that I will be recommending you to my clients."
Leigh
"Of the many Mortgage Borkers I have met or used over the recent years of my professional career, Jason has impressed me the most in the way he conducts himself, by his personable nature, and his efficient use of his professional skills"
Leigh
"I would like to take this opportunity to thank you very much for everything you have done Jason, you're amazing and I would highly reommend your services, above and beyond anything I expected for real"
Denise
"Hello mate, with everything that's been going on I have forgotten all about you. Just wanted to say thanks for all your hard work getting us sorted. We got the keys the other week, and have spent the past few weeks, covered in paint, but nearly there now. So I will be putting in my immigration in a few months, so we will be in touch to sort the refinancing before the end of the winter! I also have a friend who is looking for a mortgage, so I gave them you number. Thanks again."
Paul
"I was in a competitive situation - a phone call to Jason Hurdle on a Saturday morning meant I could table an offer, duly accepted. If I wasn't able to contact Jason I would NOT have been able to proceed. Thanks to Jason it all came to fruition"
Simon
"We were delighted with your recommendation of Jason Hurdle to help sort the finance and he has successfully obtained a competitive mortgage"
Lindsay & Lesleyann (Referred by a local Real Estate Agent)
"I just wanted to take this opportunity to thank you very much for successfully re-negotiating my ANZ home loan repayments with discounted interest. The new rate and term of the loan is very good and will be most helpful to me. Many thanks again"
Ruth
"When we purchased our first home Jason Hurdle was recommended to us by a friend. This turned out to be a brilliant reference as Jason worked hard to not only secure us satisfactory finance, but also to tailor this finance to our specific needs at the time. We found Jason helpful, informative, trustworthy and conscientious.
"Six years on we can attest that Jason has provided us with only the highest standard of service as we have worked with him to renew and refinance our mortgage since."
"We've been thoroughly impressed with Jason's conduct and we wouldn't hesitate to recommend Jason to any potential customers."
Sarah & Jacob
"Its time for me to wander off over to my new unit, before I went I wanted to make sure I said one last goodbye as you guys have been awesome.Its been an absolute pleasure to deal with both of you. I have enjoyed the banter along the way & will miss the interaction."
"As brokers you were easy to deal with & your applications were easy to read & interpret, as people you were great to have a laugh with."
"I wish both of you the best for the future."
Vincent
"Many thanks for your efforts in sorting out our finances. We appreciate that you went the extra mile to save us money and to find the best deals to suit our needs. We look forward to working with you in the future."
Linda and Ray
"Thank you for all the help and advice you have given me over the last few weeks. Your professional attitude has made the whole house hunting and mortgage a little less daunting."
Michelle
"Debbie and I would like to take this opportunity to thank you for your assistance in developing our finance and mortgage options, for our new and existing properties."
"We have really enjoyed the opportunity of talking to you and having your expertise at our disposal. Your friendly and honest approach has really impressed us greatly, and we will have no hesitation in directing any of our friends or colleagues into using your services."
Robbie and Debbie
"Tom and I wish to express our sincere thanks and gratefulness to you for arranging our finance at such short notice and giving us priority. Tom's words were 'if it wasn't for Jason we'd be dead in the water'!!"
Tom and Sharyn
"Thanks for the update. Unfortunately we have decided to move back to Australia within the next 6 to 8 weeks. I say "unfortunately" because we were so impressed by Jason that we would love to have him as our mortgage broker back in Aus, if anyone I know over here happens to be looking for a new home etc, I will most definitely recommend your services."
Jayson
"Congratulations on being selected for the 'Best Independent Licensee' for 2006, at the recent Kiwi Mortgage Market conference in Queenstown. We in ASB are proud of your achievement and look forward to dealing with yourself and our mutual clients in the future."
Tom
"Good experience. I really appreciated the lead I got from your staff. I felt safe with the advice I was given."
Winnie
"Brendon and I just wanted to extend our sincerest thanks to you again for working so hard to get us the perfect mortgage. We really can't express to you what this means for both our family and future. No doubt we will stay in touch."
Alecia and Brendon
"Sorry for the delay but it was always my intention to write and thank you for your help in securing my mortgage. So having done so, I will now wish you a Merry Christmas and a prosperous New Year. All the best."
Wayne
"Without the assistance from Jason, (phone call on a Saturday) I would not have been able to make a written offer and the sale could have fallen over."
S. A. Williams
"We just want to say thanks very much for helping us out the last couple of months. It made it all so so much easier and thanks for hearing out our sometimes dumb questions. We will definately recommend you to others we know that might need a mortgage broker."
Olivia and BJ
"Just to let you know I am in and the proud owner of house. Thanks for being so patient and explaining things. Hasn't really sunk in yet that it is mine but could well do so next week as all the AP's come out of my account!!!"
Thanks again"
Frances
"Just wanted to drop you a line to thank you for all your assistance with purchasing my home. I signed the mortgage documents last night and am just 'BUZZING' today. I just can't wait to move in (as you can imagine)."
"Thanks for making the process hassle free. I'm a home owner - YEAH"
"Cheers"
Mary-Claire
"I want to say thank you for all your help and assistance with my refinancing. Things appear ro have worked out well. The new loan has been drawn down and this has taken a huge stress off me. Once again, many thanks."
Paul M